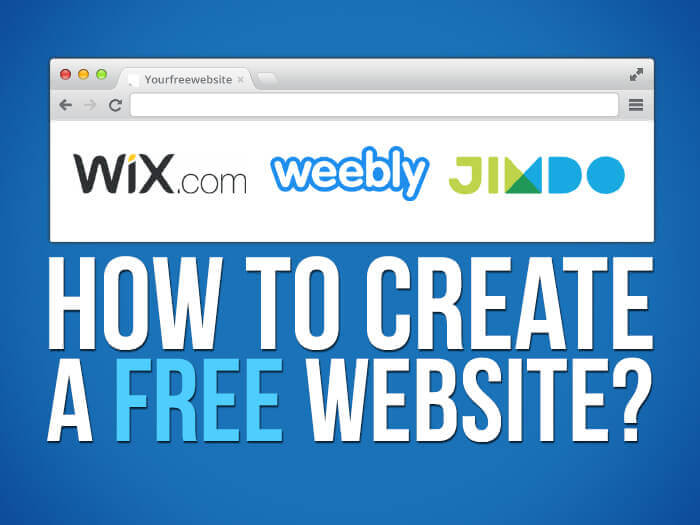 In this present business day and age, websites are necessary for our businesses. It is quite a difficult task (financially and logistically) for start up businesses as they do not have enough resources to fund a professionally designed and impressive website. The best advice for a start up entrepreneur is to know how to personally create a website. This thorough guide will give you tips on how to do so easily and effectively.
Why Create a Website?
It is not a hidden fact that the internet has actually guided and taught a whole of people on how to create and manage websites for different purposes. If you are a start up business, then you surely will need to attract as many customers as possible. For your business to be more visible, the creation of a website is your best option. To succeed in doing so, you need to look for a free web hosting site, pay the required fees in case you need an upgrade and create your website. Let's go into the details on what to consider when creating a website.
Logo & Graphic Design
One of the essential requirements for starting a business is having a logo design. A professional and classic logo design and adequate marketing machinery is needed to boost your website presence; online or offline. Even as a start up business, it is advisable you have a good logo design to attract people to your businesses. You can hire a graphic designer that will design a professional logo that will compliment the image of your business. Logo designers and graphic designers charge between $20 and $100. In order to minimize costs, you may use some tools like SoThink Logo Maker to create your own spectacular logo. These tools are quite easy to use.
Website Structure and Layout
For an overall highly efficient performance of your website, a well-calculated website structure and layout is essential. Before even starting to create your website, you must firstly determine how you want your website to be laid. The structure of your website must be easy to operate or maneuver and direct your visitors not to their places of interest alone but spur them to go through your product catalogue and contact you.
The main reason of your hosting a website is to engage, entice and entertain your potential customers about your products and services. So your website structure and layout must at every point convert your website visitors into your customers or business partners.
Content & Images
Once your website structure and layout have been drafted out, the next step is considering an enlightening and proper content with spectacular images. What engages your website visitors are your content. It must be simple but very engaging consisting of both the features and benefits of your products and services. Your content and images must be objective, shepherd your reader to places of interest and not too formal.
On the other hand, always save the images or pictures with a description tag of the pictures itself. For example: if you are selling a bag and you have an image of a woman holding a bag, try to save the image as woman-holding-bag.jpg and always create an alternative tag when inserting the image like "Woman holding bag". This will assist in the next step. All this can be done easily if you choose a quality website builder.
Links & SEO
This step is on how to create a website using a DIY website builder. It is quite a little complicated and time-consuming process. It is best you outsource this part to an expert but nonetheless; if you want to learn and do yourself, it is possible.
You will have to ensure your website structure and layout is simple and your contents are engaging. This includes the possible keywords that your clients may search to find out more about your products and services in the search engine. On top of that, you will have to create links between pages within your website content to help your visitors navigate your site and also assist search engines to find pages and also index these pages. Bold and italic text should be used to highlight the most relevant and important text and will also assist search engines gather or take up the most important relevant terms for your website and also helps your text to stand out uniquely for your website visitors.
The last and the most important step in the SEO and on-page process are creating Meta tags. Meta tags primarily inform the search engines on what your website is about and are the first thing your clients will see when they search for your products and services. Always add a unique title, descriptions and keyword sets for each of the new page you create. Ensure you include your keywords in these 3 fields to increase your website traffic. As a reminder, good website builders always have these SEO features in-built and ease you the stress of manually inserting this title tags and description tags.
Creating a website isn't that difficult especially when you know what you want. Ensure to set your priorities straight and establish clear and set-goals to avoid time and funds wasting. You most importantly have to put in some effort and hard work for your business to be successful.